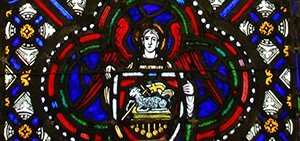 St. John's Hartsburg is a congregation with joy in the Lord, working to reach out to do God's work in the world. We strive to do this in a number of ways, and we would be delighted to have you join us.
Whatever your interests or talents, we have opportunities for you get involved! In addition to our regular Sunday worship services and confirmation classes, we have a number of committees that work on projects together.
Worship and Evangelism Committee
When it comes to making decisions about church gatherings and sharing the good news of Christ with others, we rely on the Worship and Evangelism Committee. They help with everything from the Church Choir to Ladies Aid Bible Studies, and they are always looking for new ideas and volunteers. For specific activities, check out our opportunities to serve.
Stewardship Committee
We are all called to be good stewards of gifts we have been given. At St. John's Hartsburg it is no different. Our Stewardship Committee is working to make the most of our time, talents and financial blessings.
Property Committee
If you enjoy landscaping or consider yourself a handy person, the Property Committee is for you. This group is charged with looking after all of St. John's facilities including the sanctuary, meeting and kitchen area as well as the parsonage.
Legacy Committee
The long-term stability of St. John's Church is the central focus of the Legacy Committee. They manage ongoing projects, memorial funds and make financial recommendations to the congregation.