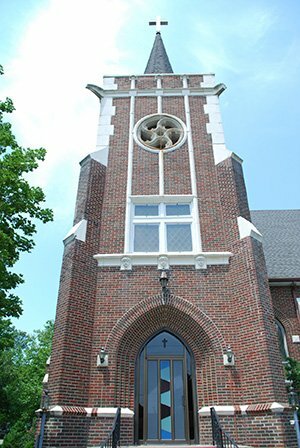 St. John's Lutheran Church has been part of the Hartsburg community since 1885. Our congregation is made up of people from many different walks of life, but we are all one in faith and we invite you to join us.
Our leaders are committed to proclaiming the good news of Jesus Christ, guiding our community of faith, educating our members and welcoming new neighbors and friends into this church.
As a congregation, St. John's strives to share Christ's love with people in our community, nation and world by supporting:
Missions
Lutheran World Relief
Local Food Pantries
We are a part of the Evangelical Lutheran Church in America. The ELCA is a community of faith that shares a passion for making positive changes in the world. Our faith is built around a strong belief in God as made known to us in Jesus Christ. Through worship, service, and education, we practice our faith, grow our relationship with God and experience God's grace in our lives.