As we start Advent and preparatio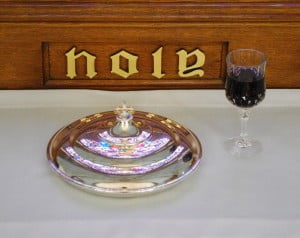 ns for Christmas, we often find ourselves over-scheduled and tense. For those dealing with the recent or impending death of a loved one, sadly the holidays can be a very dreary time.
For all those facing anxiety and loss, St. John's Hartsburg is hosting a Service of Solace – a time to worship, share memories and remember those we hold dear but are no longer with us. As a community of faith, we share in each other's joys and pain. All are invited to join together for a quiet service interspersed with songs and a hopeful message for those who are grieving.
According to Pastor Lisa Goodwin, the service will be a time to reflect but also to celebrate and be thankful.
"The Service of Solace is a time we set aside to pause and honor those we miss, especially at Christmas," Goodwin said. "We gather together in fellowship to sing traditional Christmas songs and remember the blessings God has given on each of us."
The service will take place at 4:00pm on Sunday December 7. A soup supper will be served in the church fellowship hall directly following the service.